Leicester Kids Martial Arts
Give Your Child The Best Kids Martial Arts Classes Around
At MG Black Belt Academy, your child can have a blast while they build vital life skills like respect, courage, and self-confidence. Our Kids Martial Arts Classes in Leicester offer boys and girls of all ages and backgrounds a great chance to stay active and make new friends while building a foundation for long-lasting success.
Take advantage of our age-specific Kids Martial Arts Classes Today!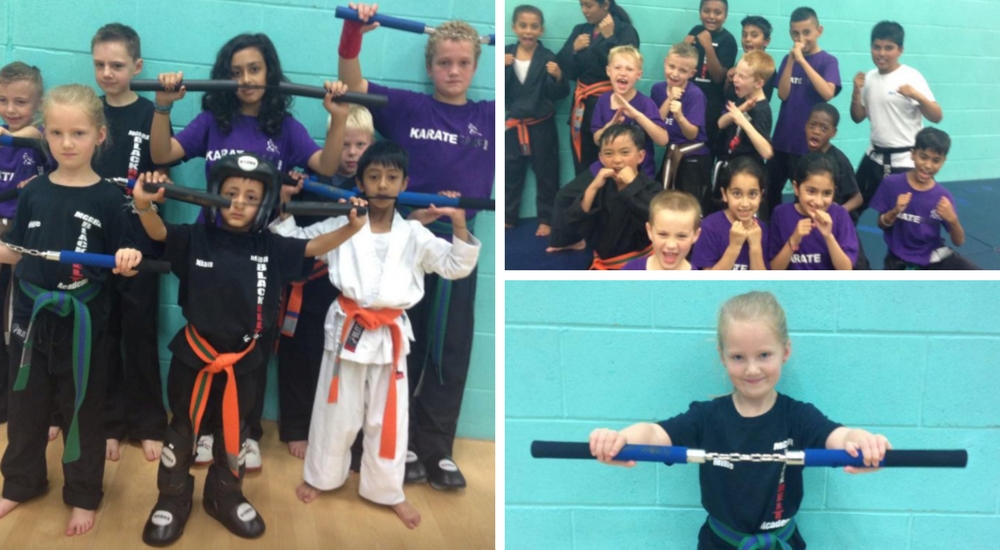 Our Kids Martial Arts Classes Are Perfect For All Ages
Whether your child has been training for years or they're just getting started, our Kids Martial Arts Classes in Leicester offer them a great chance to jump in and enjoy high-quality classes right away.
Our Kids-Martial Arts Classes at MG Black Belt Academy include:
Lil Dragons (Ages 4-5): The best way to help your child develop basic coordination and strength, our Lil Dragons classes cover fundamental martial arts movements and help children learn important skills like:
Communication
Respect for others
Teamwork and leadership
Samurai (Ages 6-12): Our Samurai students are given the chance to progress through the system with a motivation curriculum that helps them build on their knowledge no matter how much experience they have. Samurais quickly build:
Focus and attention to detail
Strength and total-body coordination
Confidence in themselves at all times
Teenagers at MG Black Belt Academy train in the Adult Martial Arts program. Check it out today!
Kids Martial Arts Classes Give Students Skills For Years To Come
Our Kids Martial Arts Classes aren't all about teaching your child how to master a punch or a kick. They're about giving students a chance to enjoy the sense of accomplishment that comes with each move and helping them build character skills that will serve them for years to come.
Our Kids Martial Arts Classes will help your child....
At home
In the classroom
And even into adulthood
...by providing the best foundation and introducing them to a well-rounded education.
Join Us Today For The Best Kids Martial Arts Classes In Leicester
Don't wait until it's too late! Our Kids Martial Arts Classes fill up fast. Join us today at MG Black Belt Academy in Leicester and help your child build lifelong physical, social, and mental skills today!
All you have to do is fill out the short form on your screen to get started. We'll be happy to answer all of your questions right away and get you all set up!